Size Charts
How do I figure out what size my pup needs?
As all of our products are custom made to order, finding the right fit for your pup is very important! Measure his or her neck's exact circumference with a soft tape measure to determine which size is appropriate. For our slip on bandanas we suggest measuring your pets collar to compare. Please note that we have already factored in some extra room for comfort, so no need to add any spare inches to the length!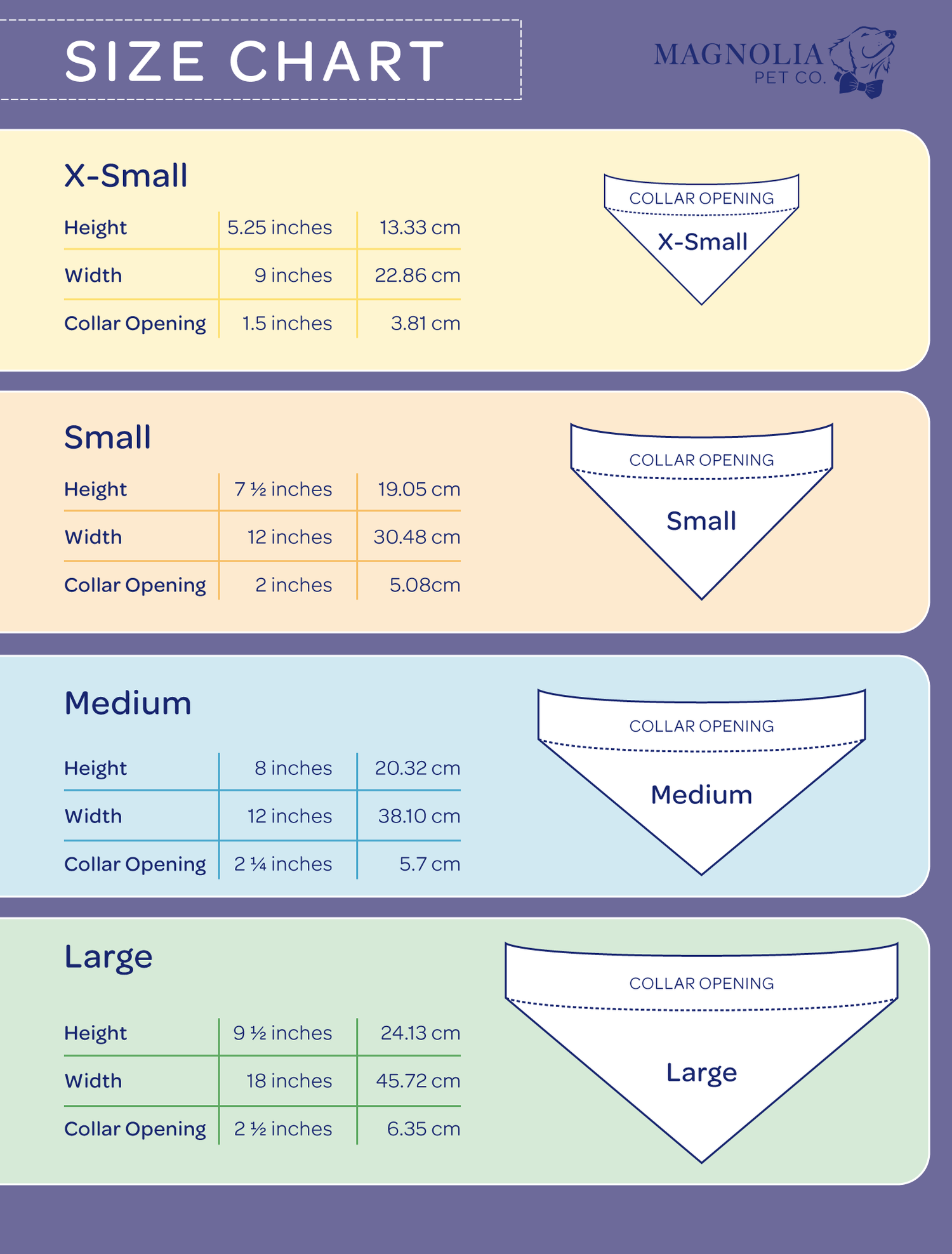 Reversible Slip-on Bandanas
The reversible two pattern bandana can be worn by slipping your dog's collar through the side openings and then clipping the collar around your pup's neck. Slip-on bandanas require a collar.
Materials: Cotton + Vegan Tag
Shop Bandana Collection
Dapper Bow Ties & Darla Bows
Our Bows and Bow Ties are carefully designed to slip over your dogs collar for ease of use.
Materials: Cotton + Vegan Tag
Shop Bow Ties